This rundown of the best restaurants in Orlando highlights just why the city is acclaimed as one of the top fine-dining destinations in Florida. Even though the Michelin team haven't covered these parts yet, if they did, many of these top picks would surely scoop at least a few stars between them with a good mix of celebrity chef-run restaurants in hotels and good old-fashioned family-style BBQ joints.
While most of the restaurants here might eat into your vacation budget, they're all well worth it if you're looking for an extra-special dining experience. Our picks range from fine diners located in the city's most famous theme park resorts, to authentic smokehouses in the suburbs where you might have to queue outside on the weekend to get a seat.
Interested in this tour? Book it here.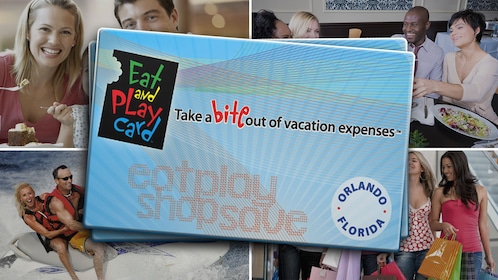 per traveler
Free cancellation
Book
Orlando's finest steakhouse just happens to be located within one of the city's grandest hotels, the Waldorf Astoria. Overlooking the hotel's namesake golf club – right on the border of the sprawling Walt Disney World – views out of the floor-to-ceiling windows are superb. The meticulous service and refined décor are similarly impressive, keeping things smart and sophisticated without ever feeling too stuffy. Being a steakhouse, the pièce de résistance here has to be the 32-day dry-aged Tomahawk ribeye, big enough for 2 people to share. Read More...
Opening Hours: Daily from 6pm to 10pm
Location: Waldorf Astoria Orlando, 14200 Bonnet Creek Resort Ln a, Orlando, FL 32821, USA
Tel: +1 407-597-5500
The Ritz-Carlton's signature restaurant is a predictably elegant affair and has been billed as one of the very best hotel restaurants in the world by various acclaimed publications and food critics. Chef Norman Van Aken fuses Latin, Caribbean and Asian flavours together to create a vibrant and healthy menu that is described as 'New World Cuisine'. Still sounds vague? Examples for the mains section – which changes seasonally – includes a pan-fried fillet of Yellowtail Snapper, Mongolian marinated BBQ-style veal with Thai friend rice and Japanese eggplant, and pork 'Havana' served with black bean sweet corn salsa. Read More...
Opening Hours: Daily from 6pm to 10pm
Location: The Ritz-Carlton Orlando, Grande Lakes, 4012 Central Florida Pkwy, Orlando, FL 32837, USA
Tel: +1 407-393-4333
Fine dining and Disney haven't always gone hand-in-hand. Victoria & Albert's flips this now out-of-date stereotype on its head, offering the polar opposite of the old-school Disney fast food joint. This is the sort of place where reservations need to be made weeks in advance, you won't get in without a dinner jacket, and 6 or more courses from their modern American/French-inspired menu (with wine pairing) will probably set you back the price of a couple of tickets into the park for the day. Orlando is not yet on the Michelin team's radar, but Victoria & Albert's has long been recognised as one of Florida's best restaurants, having been awarded the prestigious AAA Five Diamond award consistently since 2000. Read More...
Opening Hours: Daily from 5.30pm to 7.30pm
Location: Disney's Grand Floridian Resort & Spa, 4401 Floridian Way, Orlando, FL 32830, USA
Tel: +1 407-939-3862
BBQ lovers should look no further than 4 Rivers Steakhouse, one outlet of which is located a short drive north from Downtown at Winter Park. There's nothing flashy about the non-descript restaurant façade, nor the canteen-like seating arrangements inside (you have the choice between high stools lined up in a row or college-style benches if you don't want to sit next to strangers), but what 4 Rivers lacks in style it more than makes up for in flavour. Items 'from the smoker' include wings, racks of beef and pork ribs, and whole smoked chickens. The signature Angus brisket and range of pulled pork sandwiches also prove hugely popular. Watch out for the lengthy queues that can stretch out to the parking lot on weekends.
Opening Hours: Monday–Saturday from 11am to 9pm (closed on Sundays)
Location: 1600 W Fairbanks Ave, Winter Park, FL 32789, USA
Tel: +1 844-474-8377
5
La Luce at Hilton Orlando Bonnet Creek
Promising a refined Italian menu of thin-crust pizzas, delectable pastas and an excellent Trattoria-style wine programme, the Hilton's signature La Luce is up there among Orlando's best restaurants. Only open for dinner, the candlelit tables and lulling music make for a romantic setting, although the generously-sized potions and lively service make this good for the whole family. If you're not into your wines, the creative Mediterranean-inspired cocktail list is well worth checking out, too.
Opening Hours: Daily from 6pm to 11pm
Location: Hilton Orlando Bonnet Creek, 14100 Bonnet Creek Resort Ln, Orlando, FL 32821, USA
Tel: +1 407-597-3600
6
Chef's Table at the Edgewater & Tasting Room
This intimate dining experience, just a few miles away from Downtown Orlando, has received heaps of praise over the last few years, recognised by several regional and national awards. This dining establishment welcomes an ever-changing line-up of chefs, and with that comes a regularly altered menu, so you never really know what's going to be served. However, the 3-course set menu usually features 3 or 4 choices per course, so even the fussiest of eaters should be able to find something they can enjoy. Prices without wine or service start at $55 for the set menu.
Opening Hours: Monday–Friday from 4pm to 10pm, Saturdays from 11am to 11pm, Sundays from 11am to 9pm
Location: 99 W Plant St, Winter Garden, FL 34787, USA
Tel: +1 407-230-4837
This highly-rated restaurant off Sand Lake Road bases its menu around fresh, seasonal produce – hence the name. It also presents a nice mix of indoor and alfresco seating, with handsome views out back stretching across the adjacent lake. Seasons 52 also has an oak-fired grill and brick oven onsite, helping to bring out the natural flavours, as well as keeping things healthy. Recommended dishes to try are the wood-grilled pork tenderloin, oak-grilled rack of lamb, Asian-glazed Chilean Sea Bass and duck wing 'lollipops'. There's also a sturdy line-up of local craft ales and international wines.
Opening Hours: Sunday–Thursday from 11.30am to 11pm, Friday–Saturday from 11.30am to 11pm
Location: Plaza Venezia, 7700 W Sand Lake Rd, Orlando, FL 32819, USA
Tel: +1 407-354-5212
The short drive out of town to this gem of a restaurant is well worth it. In fact, it's not only a restaurant, but more of a café in the day and a live music bar at night. The menu of comfort food classics like club sandwiches, pulled pork burgers, tacos and wraps is served throughout the day. The quaint house near Lake Toho promises different areas, meaning you can slide up to the lively bar for a crafty craft ale, find an intimate corner if you're on a date or find a seat in the charming courtyard to soak up the summery vibes. As you might have guessed from the name, it's also pet-friendly.
Opening Hours: Sunday–Wednesday from 11am to 9pm, Thursday–Saturday from 11am to 10pm
Location: 1236 Hempel Ave, Windermere, FL 34786, USA
Tel: +1 407-296-0609
Seito has been at the forefront of Orlando's slowly evolving sushi scene for years, rolling out an inventive menu that uses traditional Japanese techniques to create new and bold takes on the classics. Emphasis is placed on using the freshest ingredients possible – as Japanese cuisine dictates – with fish imported daily. But Seito is no 1-trick pony; good news if you're a not a fan of raw fish. Much of the menu is also made up of other Japanese staples, such as ramen, tempura, and curries. Read More...
Opening Hours: Monday–Friday from 11.30am to 2.30pm and 5pm to 10pm, Saturdays from 12pm to 3pm and 5pm to 11pm, Sundays from 12pm to 3pm and 5pm to 10pm
Location: 4898 New Broad St, Orlando, FL 32814, USA
Tel: +1 407-898-8801
10
Mythos at Universal's Islands of Adventure
Mythos Restaurant is an award-winning restaurant built into what appears to be a cave. Located in the Jurassic Park: The Lost Continent® section of Universal's Islands of Adventure, the interior evokes the prehistoric setting well, although the menu takes a sharp detour from the caveman theme. Greek and pan-Mediterranean dishes are the specialty here, including risotto, mezze platter, and lamb skewers. What we love about this restaurant is that you can have high-level contemporary cuisine with excellent service and all the trimmings without having to leave the fun of the fair.
Location: Universal's Islands of Adventure, 1000 Universal Studios Plaza, Orlando, FL 32819, USA
Tel: +1 407-224-4012
Rate This Place:
( votes)